"Why do gentlemen's voices carry so clearly, when women's are so easily stifled?"
― Sarah Waters, quote from Affinity
"Your twisting is done--you have the last thread of my heart. I wonder: when the thread grows slack, will you feel it?"
― Sarah Waters, quote from Affinity
"It is a world that is made of love. Did you think there is only the kind of love your sister knows for her husband? Did you think there must be here, a man with whiskers, and over here, a lady in a gown? Haven't I said, there are no whiskers and gowns where spirits are? And what will your sister do if her husband should die, and she should take another? Who will she fly to then, when she has crossed the spheres? For she will fly to someone, we will all fly to someone, we will all return to that piece of shining matter from which our souls were torn with another, two halves of the same. It may be that the husband your sister has now has that other soul, that has the affinity with her soul—I hope it is. But it may be the next man she takes, or it may be neither. It may be someone she would never think to look to on the earth, someone kept from her by some false boundary..."
― Sarah Waters, quote from Affinity
"How will a person know, Selina, when the soul that has the affinity with hers is near it?" She answered, "She will know. Does she look for air, before she breathes it? This love will be guided to her; and when it comes, she will know. And she will do anything to keep that love about her, then. Because to lose it will be like a death to her."
― Sarah Waters, quote from Affinity
"You're not sure? Look at your own fingers. Are you not sure, if they are yours? Look at any part of you - it might be me that you are looking at! We are the same, you and I. We have been cut, two halves, from the same piece of shinning matter. Oh, I could say, I love you - that is a simple thing to say, the sort of thing your sister might say to her husband. I could say that in a prison letter, four times a year. but my spirit does not love yours - it is entwined with it. Our flesh does not love: our flesh is the same, and longs to leap to itself. It must do that or wither! You are like me."
― Sarah Waters, quote from Affinity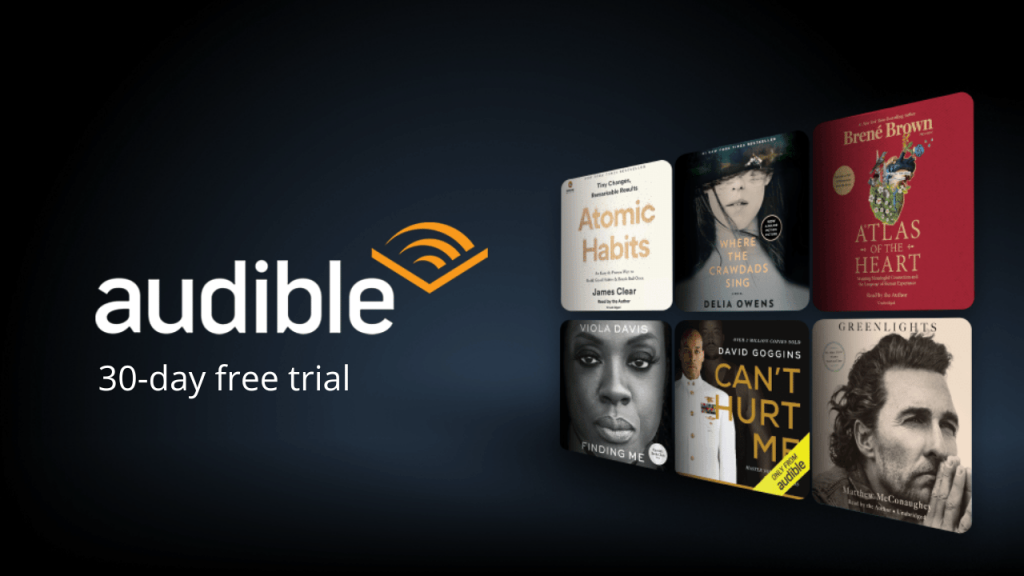 "Now I have more freedom than I have ever had at any time in my life, and I do only the things I always have. They were empty before, but Selina has given a meaning to them, I do them for her. I am waiting, for her - but, waiting, I think, is too poor a word for it. I am engaged with the substance of the minutes as they pass. I feel the surface of my flesh stir - it is like the surface of the sea that knows the moon is drawing near it. If I take up a book, I might as well never have seen a line of print before - books are filled, now, with messages aimed only at me. An hour ago, I found this:

The blood is listening in my frame,
And thronging shadows, fast and thick,
Fall on my overflowing eyes...

It is as if every poet who ever wrote a line to his own love wrote secretly for me, and for Selina. My blood - even as I write this - my blood, my muscle and every fibre of me, is listening, for her. When I sleep, it is to dream of her. When shadows move across my eye, I know them now for shadows of her. My room is still, but never silent - I hear her heart, beating across the night in time to my own. My room is dark, but darkness is different for me now. I know all its depths and textures - darkness like velvet, darkness like felt, darkness bristling as coir or prison wool."
― Sarah Waters, quote from Affinity
"She shook her head, and closed her eyes. I felt her weariness then, and with it, my own. I felt it dark and heavy upon me, darker and heavier than any drug they ever gave me - it seemed heavy as death. I looked at the bed. I have seemed to see our kisses there sometimes, I've seen them hanging in the curtains, like bats, ready to swoop. Now, I thought, I might jolt the post and they would only fall, and shatter, and turn to powder."
― Sarah Waters, quote from Affinity
"They might be kind, I thought. They might be sensible and good. They will not be like you.
But I did not say it. I knew it would mean nothing to her. I said something - something ordinary and mild, I cannot think what. And after a time she came and kissed my cheek, and then she left me."
― Sarah Waters, quote from Affinity
"The vase was placed upon my desk, and there were orange-blossoms in it—orange-blossoms, in an English winter!"
― Sarah Waters, quote from Affinity
"There seemed something rather devotional about her pose, the still­ness, so that I thought at last, She is praying!, and made to draw my eyes away in sudden shame. But then she stirred. Her hands opened, she raised them to her cheek, and I caught a flash of colour against the pink of her work-roughened palms. She had a flower there, between her fingers—a violet, with a drooping stem. As I watched, she put the flower to her lips, and breathed upon it, and the purple of the petals gave a quiver and seemed to glow . . ."
― Sarah Waters, quote from Affinity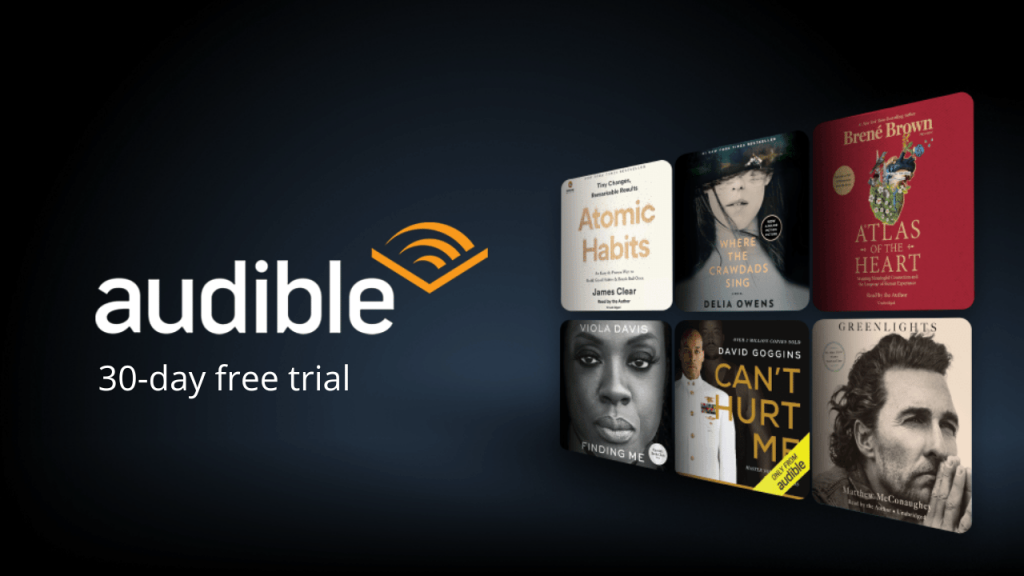 "Every poor lady that came to me, that touched my hand, that drew a small part of my spirit from me to her—they were only shadows. Aurora, they were shadows of you! I was only seeking you out, as you were seeking me. You were seeking me, your own affinity. And if you let them keep me from you now, I think we shall die!"
― Sarah Waters, quote from Affinity
"Don't you think that queer? That a common coarse-featured woman might drink morphia and be sent to gaol for it, while I am saved and sent to visit her—and all because I am a lady?"
― Sarah Waters, quote from Affinity
"Then I knew how good you were, to come to me, after all you had seen. The first hour they had me there, do you know what frightened me the most? Oh, it was a torment to me!- far worse than any punishment of theirs. It was the thought that you might stay from me; the thought that I might have driven you away, and with the very thing I meant to keep you near me!"
― Sarah Waters, quote from Affinity
"I am too weary.
For oh, I am so terribly weary at last! I think, in all of London, there is no-one and nothing so weary as I—unless perhaps the river, which flows beneath the frigid sky, through its accustomed courses, to the sea. How deep, how black, how thick the water seems to-night! How soft its surface seems to lie. How chill its depths must be."
― Sarah Waters, quote from Affinity
"Perhaps, however, it is the same with spinsters as with ghosts; and one has to be of their ranks in order to see them at all."
― Sarah Waters, quote from Affinity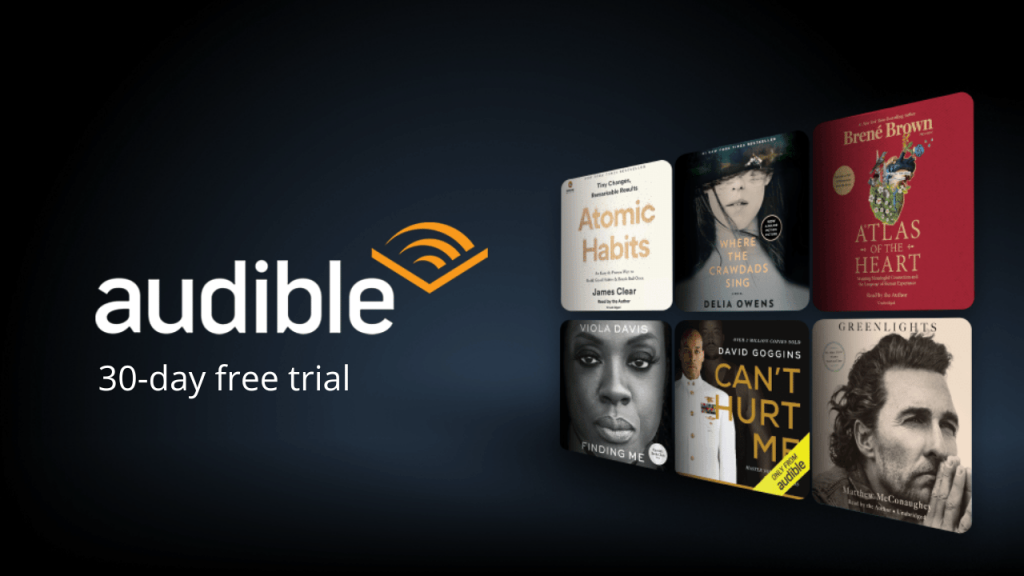 "My soul left me—I felt it fly from me and lodge in her."
― Sarah Waters, quote from Affinity
"For a time, all was still: for the yards there, like the grounds, are desperately bleak, all dirt and gravel—there is not so much as a blade of grass to be shivered by the breezes, or a worm or a beetle for a bird to swoop for."
― Sarah Waters, quote from Affinity
"My locket hangs in my closet beside the glass, the only shining thing among so many shadows."
― Sarah Waters, quote from Affinity
"She raised her head when she heard my step, and her gaze met my own, over the matron's dipping shoulder, and her eyes grew bright. I knew then how hard it had been to keep, not just from Millbank but from her. I felt that little quickening. It was just as I imagine a woman must feel, when the baby within her gives its first kick.
Does it matter if I feel that, that is so small, and silent, and secret?"
― Sarah Waters, quote from Affinity
"But, the very neatness and the sameness of the corridors and the men made them troubling: I might have been taken on the same plain route ten times over, I should never have known it. Unnerving, too, is the dreadful clamour of the place. Where the warders stand there are gates, that must be unfastened, and swung on grinding hinges, and slammed and bolted; and the empty passages, of course, echo with the sounds of other gates, and other locks and bolts, distant and near. The prison seems caught, in consequence, at the heart of some perpetual private storm, that left my ears ringing."
― Sarah Waters, quote from Affinity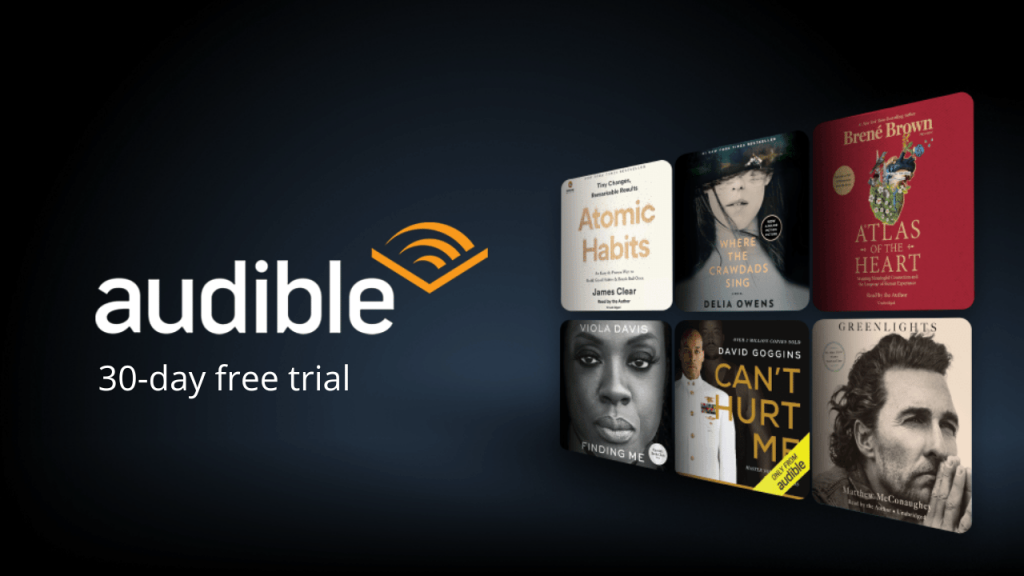 "It had three or four book-cases, all of them very full, and a rack of wands, with newspapers and magazines hung out upon them like dripping laundry."
― Sarah Waters, quote from Affinity
"There was a prisoner, I said, in the first cell of the second passage. A fair-haired girl, quite young, quite handsome. What did Miss Craven know of her? The matron's face had grown sour when talking of Cook. Now it grew sour again. 'Selina Dawes,' she said. 'A queer one. Keeps her eyes and her mind to herself--that's all I know. I've heard her called the easiest prisoner in the gaol. They say she has never given an hour's trouble since she was brought here. Deep, I call her.' Deep? 'As the ocean."
― Sarah Waters, quote from Affinity
"Did she remember, how we laughed and blushed? 'Pa used to say your face was like the red heart on a playing card--mine, he said, was like the diamond. Do you remember, Helen, how Pa said that?"
― Sarah Waters, quote from Affinity
"I would rather visit Selina, than go to Garden Court to visit Helen--for Helen is as full of wedding talk as any of them, but Selina they have so removed from ordinary rules and habits, she might be living, cold and graceful, on the surface of the moon."
― Sarah Waters, quote from Affinity
"my spirit does not love yours—it is entwined with it. Our flesh does not love: our flesh is the same, and longs to leap to itself. It must do that, or wither!"
― Sarah Waters, quote from Affinity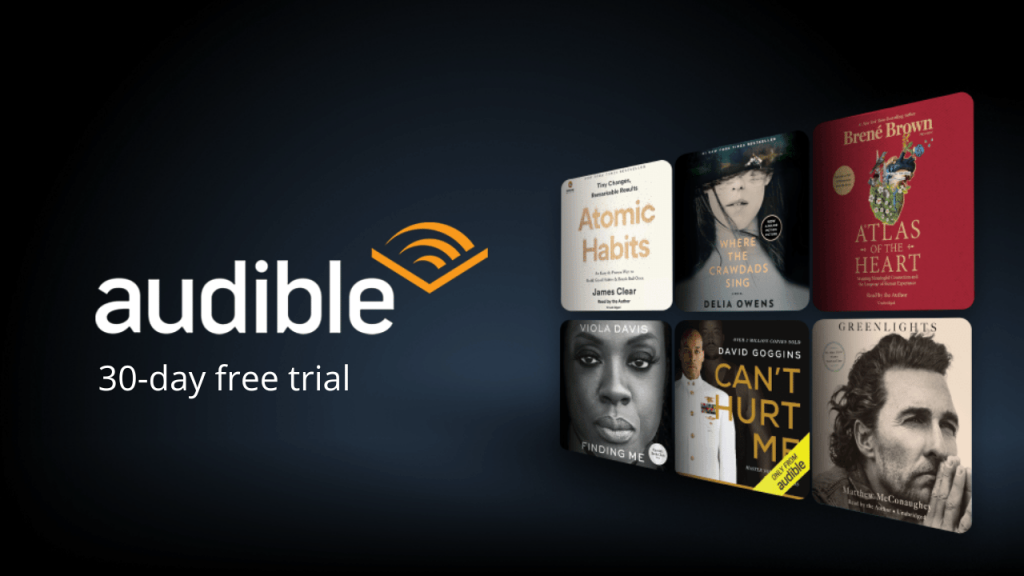 "I had a very clear vision, of Selina with her hair about her shoulders, a crimson hat upon her head, a velvet coat, ice-skates - I must have been remembering some picture. I imagined myself beside her, the air coming sharply into our mouths. I imagined how it would be if I took her, not to Italy, but only to Marishes, to my sister's house; if I sat with her at supper, and shared her room, and kissed her -

I cannot say what would frighten them most - her being a spirit-medium, or a convict, or a girl.
"
"And what will your sister do if her husband should die, and she should take another? Who will she fly to then, when she has crossed the spheres? For she will fly to someone, we will all fly to someone, we will all return to that piece of shining matter from which our souls were torn with another, two halves of the same."
― Sarah Waters, quote from Affinity
"But you cannot know the glimpses I have had, you cannot know there is another, dazzling place, that seems to welcome me! I have been led to it, Helen, by someone marvellous and strange. You won't know this. They will tell you of her, and they will make her seem squalid and ordinary, they will turn my passion into something gross and wrong. You will know, that it is neither of those things. It is only love, Helen - only that.

I cannot live, and not be at her side!
"
About the author
Popular quotes
"Wat betekent dat, als een jongen zijn hand op je borst legt? Betekent het dat hij een geilneef is? Of was zijn hand gewoon moe?"
― Louise Rennison, quote from Angus, Thongs and Full-Frontal Snogging
"When someone is drowning and you try to save them, they're more likely to drown you before you pull them out."
― Sherrilyn Kenyon, quote from Styxx
"For words have the power to change us."
― Cassandra Clare, quote from Clockwork Angel; Clockwork Prince; Clockwork Princess
"The high, thin nose was a little lonely, a little sad, but the bud of her lips opened and closed smoothly, like a beautiful little circle of leeches."
― Yasunari Kawabata, quote from Snow Country
"As I pulled into the parking lot, I reflected that odds were that not a lot of clandestine meetings involving mystical assassination, theft of arcane power, and the balance of power in the realms of the supernatural had taken place in a Wal-Mart Super Center. But then again, maybe they had. Hell, for all I knew, the Mole Men used the changing rooms as a place to discuss plans for world domination with the Psychic Jellyfish from Planet X and the Disembodied Brains-in-a-Jar from the Klaatuu Nebula. I know I wouldn't have looked for them there."
― Jim Butcher, quote from Summer Knight
Interesting books
About BookQuoters
BookQuoters is a community of passionate readers who enjoy sharing the most meaningful, memorable and interesting quotes from great books. As the world communicates more and more via texts, memes and sound bytes, short but profound quotes from books have become more relevant and important. For some of us a quote becomes a mantra, a goal or a philosophy by which we live. For all of us, quotes are a great way to remember a book and to carry with us the author's best ideas.
We thoughtfully gather quotes from our favorite books, both classic and current, and choose the ones that are most thought-provoking. Each quote represents a book that is interesting, well written and has potential to enhance the reader's life. We also accept submissions from our visitors and will select the quotes we feel are most appealing to the BookQuoters community.
Founded in 2023, BookQuoters has quickly become a large and vibrant community of people who share an affinity for books. Books are seen by some as a throwback to a previous world; conversely, gleaning the main ideas of a book via a quote or a quick summary is typical of the Information Age but is a habit disdained by some diehard readers. We feel that we have the best of both worlds at BookQuoters; we read books cover-to-cover but offer you some of the highlights. We hope you'll join us.