"Men always say that as the defining compliment, don't they? She's a cool girl. Being the Cool Girl means I am a hot, brilliant, funny woman who adores football, poker, dirty jokes, and burping, who plays video games, drinks cheap beer, loves threesomes and anal sex, and jams hot dogs and hamburgers into her mouth like she's hosting the world's biggest culinary gang bang while somehow maintaining a size 2, because Cool Girls are above all hot. Hot and understanding. Cool Girls never get angry; they only smile in a chagrined, loving manner and let their men do whatever they want. Go ahead, shit on me, I don't mind, I'm the Cool Girl.

Men actually think this girl exists. Maybe they're fooled because so many women are willing to pretend to be this girl. For a long time Cool Girl offended me. I used to see men – friends, coworkers, strangers – giddy over these awful pretender women, and I'd want to sit these men down and calmly say: You are not dating a woman, you are dating a woman who has watched too many movies written by socially awkward men who'd like to believe that this kind of woman exists and might kiss them. I'd want to grab the poor guy by his lapels or messenger bag and say: The bitch doesn't really love chili dogs that much – no one loves chili dogs that much! And the Cool Girls are even more pathetic: They're not even pretending to be the woman they want to be, they're pretending to be the woman a man wants them to be. Oh, and if you're not a Cool Girl, I beg you not to believe that your man doesn't want the Cool Girl. It may be a slightly different version – maybe he's a vegetarian, so Cool Girl loves seitan and is great with dogs; or maybe he's a hipster artist, so Cool Girl is a tattooed, bespectacled nerd who loves comics. There are variations to the window dressing, but believe me, he wants Cool Girl, who is basically the girl who likes every fucking thing he likes and doesn't ever complain. (How do you know you're not Cool Girl? Because he says things like: "I like strong women." If he says that to you, he will at some point fuck someone else. Because "I like strong women" is code for "I hate strong women.")"
― Gillian Flynn, quote from Gone Girl
"There's something disturbing about recalling a warm memory and feeling utterly cold."
― Gillian Flynn, quote from Gone Girl
"There's a difference between really loving someone and loving the idea of her."
― Gillian Flynn, quote from Gone Girl
"Tampon commercial, detergent commercial, maxi pad commercial, windex commercial - you'd think all women do is clean and bleed."
― Gillian Flynn, quote from Gone Girl
"Love makes you want to be a better man—right, right. But maybe love, real love, also gives you permission to just be the man you are."
― Gillian Flynn, quote from Gone Girl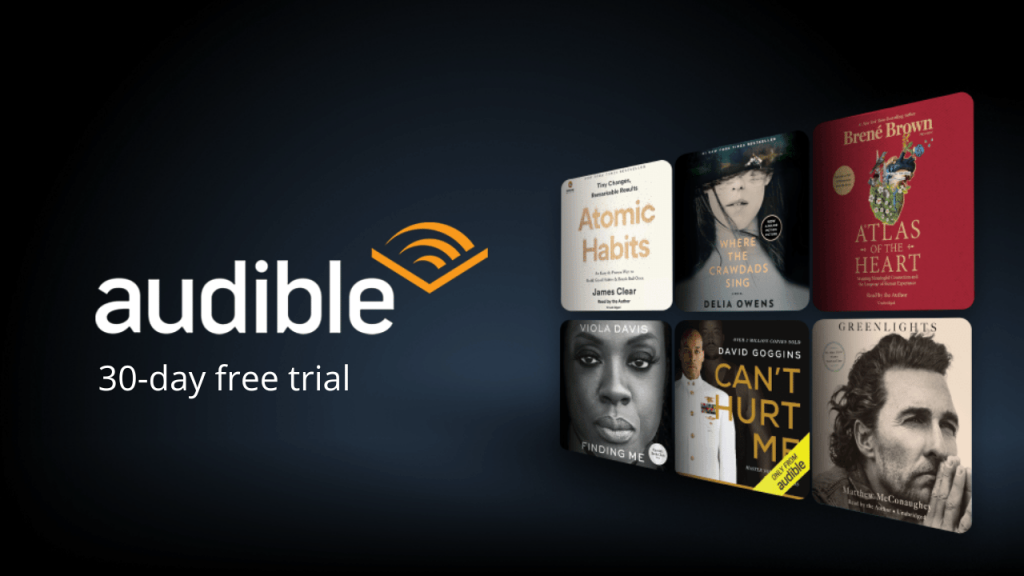 "It's a very difficult era in which to be a person, just a real, actual person, instead of a collection of personality traits selected from an endless Automat of characters."
― Gillian Flynn, quote from Gone Girl
"A lot of people lacked that gift: knowing when to fuck off."
― Gillian Flynn, quote from Gone Girl
"Sleep is like a cat: It only comes to you if you ignore it."
― Gillian Flynn, quote from Gone Girl
"The ones who are not soul-mated – the ones who have settled – are even more dismissive of my singleness: It's not that hard to find someone to marry, they say. No relationship is perfect, they say – they, who make do with dutiful sex and gassy bedtime rituals, who settle for TV as conversation, who believe that husbandly capitulation – yes, honey, okay, honey – is the same as concord. He's doing what you tell him to do because he doesn't care enough to argue, I think. Your petty demands simply make him feel superior, or resentful, and someday he will fuck his pretty, young coworker who asks nothing of him, and you will actually be shocked.

Give me a man with a little fight in him, a man who calls me on my bullshit. (But who also kind of likes my bullshit.) And yet: Don't land me in one of those relationships where we're always pecking at each other, disguising insults as jokes, rolling our eyes and 'playfully' scrapping in front of our friends, hoping to lure them to our side of an argument they could not care less about. Those awful if only relationships: This marriage would be great if only… and you sense the if only list is a lot longer than either of them realizes.

So I know I am right not to settle, but it doesn't make me feel better as my friends pair off and I stay home on Friday night with a bottle of wine and make myself an extravagant meal and tell myself, This is perfect, as if I'm the one dating me. As I go to endless rounds of parties and bar nights, perfumed and sprayed and hopeful, rotating myself around the room like some dubious dessert. I go on dates with men who are nice and good-looking and smart – perfect-on-paper men who make me feel like I'm in a foreign land, trying to explain myself, trying to make myself known. Because isn't that the point of every relationship: to be known by someone else, to be understood? He gets me. She gets me. Isn't that the simple magic phrase?

So you suffer through the night with the perfect-on-paper man – the stutter of jokes misunderstood, the witty remarks lobbed and missed. Or maybe he understands that you've made a witty remark but, unsure of what to do with it, he holds it in his hand like some bit of conversational phlegm he will wipe away later. You spend another hour trying to find each other, to recognise each other, and you drink a little too much and try a little too hard. And you go home to a cold bed and think, That was fine. And your life is a long line of fine."
― Gillian Flynn, quote from Gone Girl
"For several years, I had been bored. Not a whining, restless child's boredom (although I was not above that) but a dense, blanketing malaise. It seemed to me that there was nothing new to be discovered ever again. Our society was utterly, ruinously derivative (although the word derivative as a criticism is itself derivative). We were the first human beings who would never see anything for the first time. We stare at the wonders of the world, dull-eyed, underwhelmed. Mona Lisa, the Pyramids, the Empire State Building. Jungle animals on attack, ancient icebergs collapsing, volcanoes erupting. I can't recall a single amazing thing I have seen firsthand that I didn't immediately reference to a movie or TV show. A fucking commercial. You know the awful singsong of the blasé: Seeeen it. I've literally seen it all, and the worst thing, the thing that makes me want to blow my brains out, is: The secondhand experience is always better. The image is crisper, the view is keener, the camera angle and the soundtrack manipulate my emotions in a way reality can't anymore. I don't know that we are actually human at this point, those of us who are like most of us, who grew up with TV and movies and now the Internet. If we are betrayed, we know the words to say; when a loved one dies, we know the words to say. If we want to play the stud or the smart-ass or the fool, we know the words to say. We are all working from the same dog-eared script.

It's a very difficult era in which to be a person, just a real, actual person, instead of a collection of personality traits selected from an endless Automat of characters.

And if all of us are play-acting, there can be no such thing as a soul mate, because we don't have genuine souls.

It had gotten to the point where it seemed like nothing matters, because I'm not a real person and neither is anyone else.

I would have done anything to feel real again."
― Gillian Flynn, quote from Gone Girl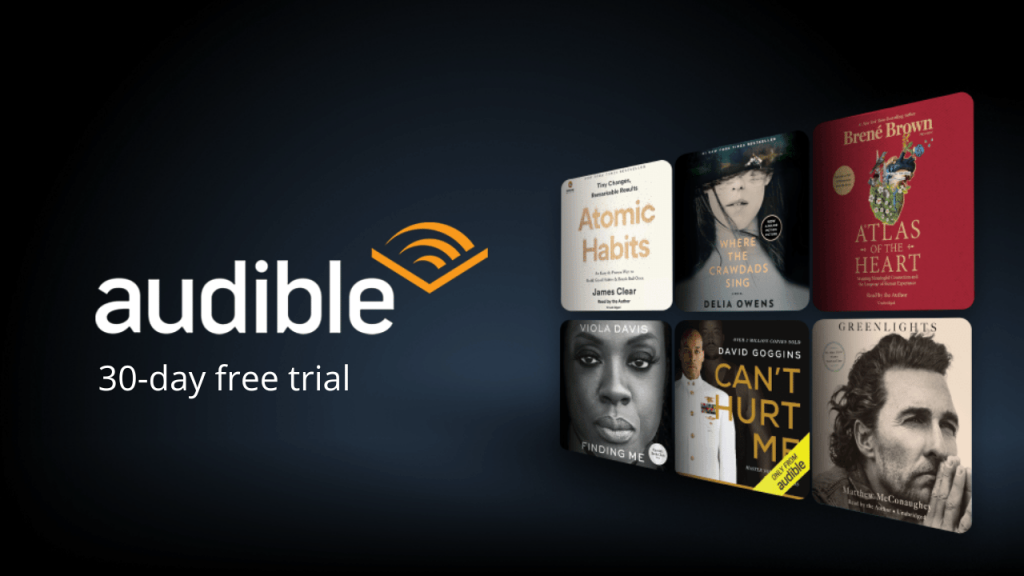 "People love talking, and I have never been a huge talker. I carry on an inner monologue, but the words often don't reach my lips."
― Gillian Flynn, quote from Gone Girl
"My gosh, Nick, why are you so wonderful to me?'

He was supposed to say: You deserve it. I love you.

But he said, 'Because I feel sorry for you.'

'Why?'

'Because every morning you have to wake up and be you."
― Gillian Flynn, quote from Gone Girl
"My mother had always told her kids: if you're about to do something, and you want to know if it's a bad idea, imagine seeing it printed in the paper for all the world to see."
― Gillian Flynn, quote from Gone Girl
"I often don't say things out loud, even when I should. I contain and compartmentalize to a disturbing degree: In my belly-basement are hundreds of bottles of rage, despair, fear, but you'd never guess from looking at me."
― Gillian Flynn, quote from Gone Girl
"Friends see most of each other's flaws. Spouses see every awful last bit."
― Gillian Flynn, quote from Gone Girl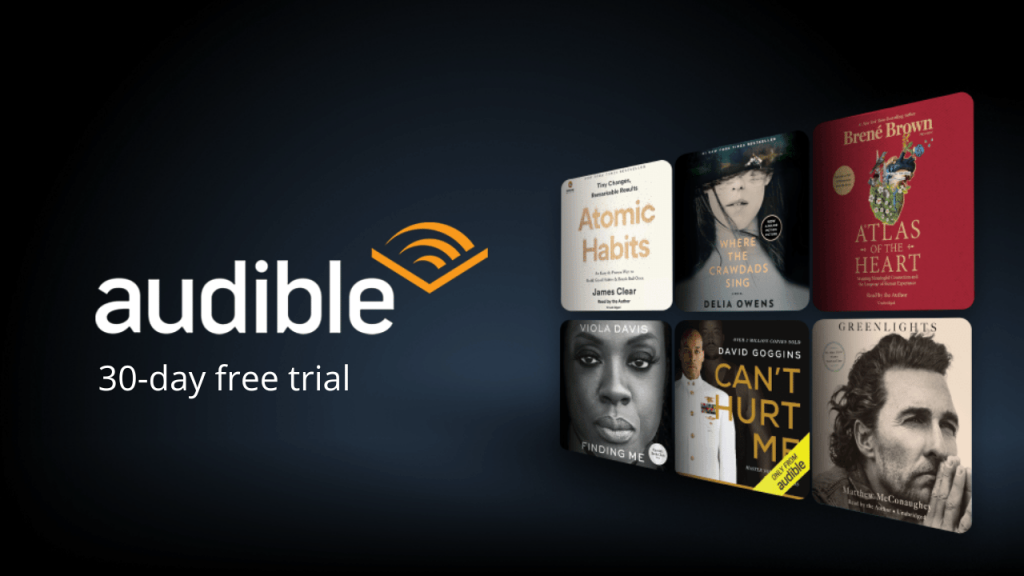 "It's humbling, to become the very thing you once mocked."
― Gillian Flynn, quote from Gone Girl
"I don't understand the point of being together if you're not the happiest."
― Gillian Flynn, quote from Gone Girl
"Give me a man with a little fight in him, a man who calls me on my bullshit. (But who also kind of likes my bullshit.)"
― Gillian Flynn, quote from Gone Girl
"She's easy to like. I've never understood why that's considered a compliment - that just anyone could like you."
― Gillian Flynn, quote from Gone Girl
"I was told love should be unconditional. That's the rule, everyone says so. But if love has no boundaries, no limits, no conditions, why should anyone try to do the right thing ever? If I know I am loved no matter what, where is the challenge? I am supposed to love Nick despite all his shortcomings. And Nick is supposed to love me despite my quirks. But clearly, neither of us does. It makes me think that everyone is very wrong, that love should have many conditions. Love should require both partners to be their very best at all times."
― Gillian Flynn, quote from Gone Girl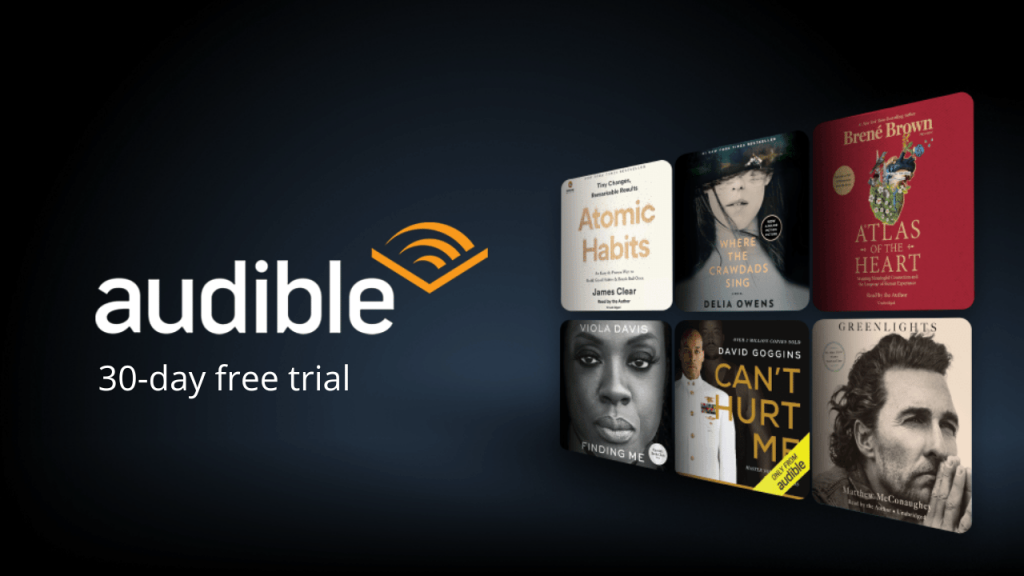 "Because isn't that the point of every relationship: to be known by someone else, to be understood? He gets me. She gets me. Isn't that the simple magic phrase?"
― Gillian Flynn, quote from Gone Girl
"We weren't ourselves when we fell in love, and when we became ourselves – surprise! – we were poison. We complete each other in the nastiest, ugliest possible way."
― Gillian Flynn, quote from Gone Girl
"I waited patiently - years - for the pendulum to swing the other way, for men to start reading Jane Austen, learn how to knit, pretend to love cosmos, organize scrapbook parties, and make out with each other while we leer. And then we'd say, Yeah, he's a Cool Guy."
― Gillian Flynn, quote from Gone Girl
"You drink a little too much and try a little too hard. And you go home to a cold bed and think, That was fine. And your life is a long line of fine."
― Gillian Flynn, quote from Gone Girl
"I feel myself trying to be charming, and then I realize I'm obviously trying to be charming, and then I try to be even more charming to make up for the fake charm, and then I've basically turned into Liza Minnelli: I'm dancing in tights and sequins, begging you to love me. There's a bowler and jazz hands and lots of teeth."
― Gillian Flynn, quote from Gone Girl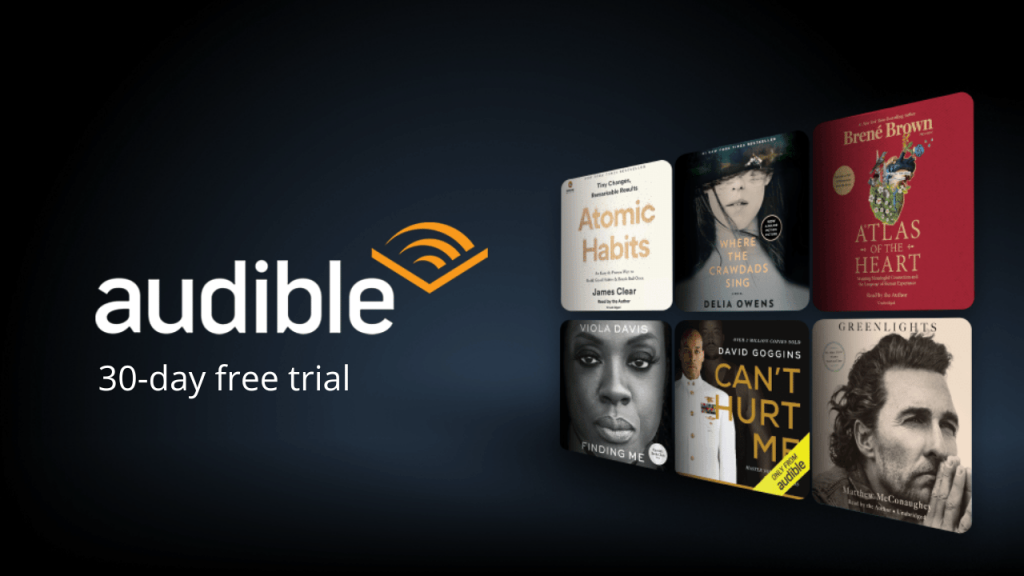 "People say children from broken homes have it hard, but the children of charmed marriages have their own particular challenges."
― Gillian Flynn, quote from Gone Girl
"Because you can't be as in love as we were and not have it invade your bone marrow. Our kind of love can go into remission, but it's always waiting to return. Like the world's sweetest cancer."
― Gillian Flynn, quote from Gone Girl
"The worst feeling: when you just have to wait and prepare yourself for the lie."
― Gillian Flynn, quote from Gone Girl
"I felt a queasy mixture of relief and horror: when you finally stop an itch and realize it's because you've ripped a hole in your skin."
― Gillian Flynn, quote from Gone Girl
"There's no app for a bourbon buzz on a warm day in a cool, dark bar. The world will always want a drink."
― Gillian Flynn, quote from Gone Girl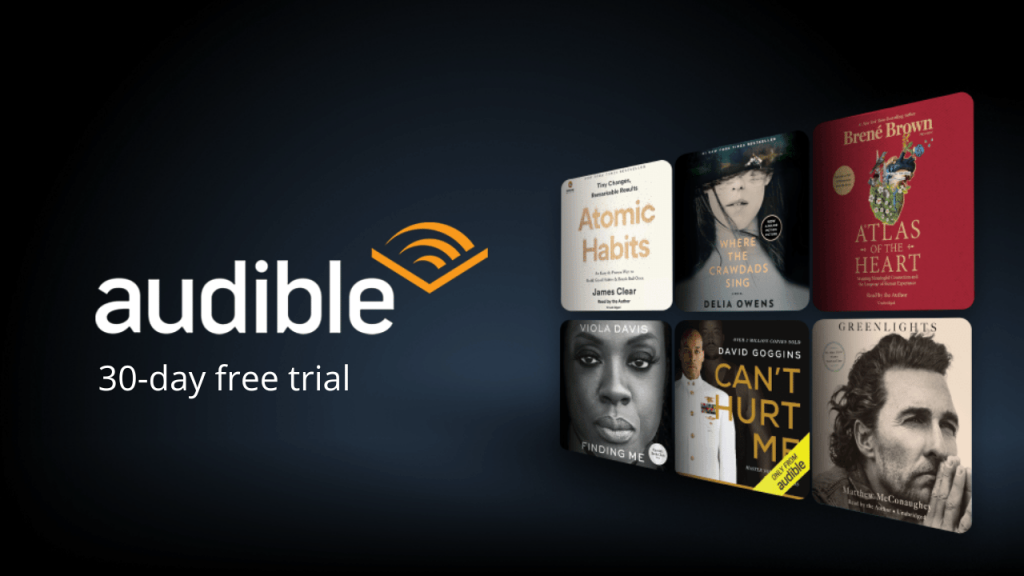 Video
About the author
Popular quotes
"She was never going to be the kind of person who didn't stick out in all directions. To want it was the same as hating herself. That was the truth. She breathed those words. She could have repeated them a hundred times and they wouldn't have hurt any worse. Reality was stubborn for sure, but it was large and it had possibilities. It was a sweet relief when you let it come."
― Ann Brashares, quote from 3 Willows: The Sisterhood Grows
"As children we accept magic as a normal part of life. Everything seems rooted in it, everything conspires in magic terms."
― Paul Scott, quote from The Towers of Silence
"Long Sight In Age

They say eyes clear with age,
As dew clarifies air
To sharpen evenings,
As if time put an edge
Round the last shape of things
To show them there;
The many-levelled trees,
The long soft tides of grass
Wrinkling away the gold
Wind-ridden waves- all these,
They say, come back to focus
As we grow old."
― Philip Larkin, quote from Collected Poems
"A wild-goose chase! I'd heard that expression so many times but never been on one. It sounded like the most exciting thing in the whole world. Yes, I wanted to go on a wild-goose chase, and if that meant Vegas, so be it."
― Spencer Quinn, quote from Dog on It
"To the Germans, these Jewish foreigners, so different from the local bourgeois Jews who had, with discipline, allowed themselves t be rounded up and slaughtered, seemed suspect: too quick, too energetic, dirty, tattered, proud, unpredictable, primitive, too "Russian". The Jews found it impossible, and at the same time necessary, to distinguish the headhunters they had eluded and on whom they had taken passionate revenge from these shy, reserved old people, these blond, polite children who looked in at the station doors as if through the bars of the zoo. They aren't the ones, no; but it's their father, their teachers, their sons, themselves yesterday and tomorrow. How to resolve the puzzle? It can't be solved. Leave: as soon as possible. This land, too, is searing under our feet, this neat, trim town, loving order, this sweet bland air of full summer also scorches Leave, leave: we haven't come from the depths of Polessia in order to go to sleep in the Wartesaal of Plauen-am-Elster, and to while away our waiting with group snapshots and the Red Cross soup."
― Primo Levi, quote from If Not Now, When?
Interesting books
About BookQuoters
BookQuoters is a community of passionate readers who enjoy sharing the most meaningful, memorable and interesting quotes from great books. As the world communicates more and more via texts, memes and sound bytes, short but profound quotes from books have become more relevant and important. For some of us a quote becomes a mantra, a goal or a philosophy by which we live. For all of us, quotes are a great way to remember a book and to carry with us the author's best ideas.
We thoughtfully gather quotes from our favorite books, both classic and current, and choose the ones that are most thought-provoking. Each quote represents a book that is interesting, well written and has potential to enhance the reader's life. We also accept submissions from our visitors and will select the quotes we feel are most appealing to the BookQuoters community.
Founded in 2023, BookQuoters has quickly become a large and vibrant community of people who share an affinity for books. Books are seen by some as a throwback to a previous world; conversely, gleaning the main ideas of a book via a quote or a quick summary is typical of the Information Age but is a habit disdained by some diehard readers. We feel that we have the best of both worlds at BookQuoters; we read books cover-to-cover but offer you some of the highlights. We hope you'll join us.