"Religion is always an irrational enterprise, no matter how ennobling it may be to the human spirit."
― Lawrence Wright, quote from Going Clear: Scientology, Hollywood, and the Prison of Belief
"The baby boom eventually prompted Hubbard to order that no one could get pregnant without his permission; according to several Sea Org members, any woman disobeying his command would be "off-loaded" to another Scientology organization or flown to New York for an abortion."
― Lawrence Wright, quote from Going Clear: Scientology, Hollywood, and the Prison of Belief
"VERY EARLY ONE MORNING in July 1977, the FBI, having been tipped off about Operation Snow White, carried out raids on Scientology offices in Los Angeles and Washington, DC, carting off nearly fifty thousand documents. One of the files was titled "Operation Freakout." It concerned the treatment of Paulette Cooper, the journalist who had published an exposé of Scientology, The Scandal of Scientology, six years earlier. After having been indicted for perjury and making bomb threats against Scientology, Cooper had gone into a deep depression. She stopped eating. At one point, she weighed just eighty-three pounds. She considered suicide. Finally, she persuaded a doctor to give her sodium pentothal, or "truth serum," and question her under the anesthesia. The government was sufficiently impressed that the prosecutor dropped the case against her, but her reputation was ruined, she was broke, and her health was uncertain. The day after the FBI raid on the Scientology headquarters, Cooper was flying back from Africa, on assignment for a travel magazine, when she read a story in the International Herald Tribune about the raid. One of the files the federal agents discovered was titled "Operation Freakout." The goal of the operation was to get Cooper "incarcerated in a mental institution or jail."
― Lawrence Wright, quote from Going Clear: Scientology, Hollywood, and the Prison of Belief
"He could easily invent an elaborate, plausible universe. But it is one thing to make that universe believable, and another to believe it. That is the difference between art and religion."
― Lawrence Wright, quote from Going Clear: Scientology, Hollywood, and the Prison of Belief
"Dianetics, Hayakawa noted, was neither science nor fiction, but something else: "fictional science."
― Lawrence Wright, quote from Going Clear: Scientology, Hollywood, and the Prison of Belief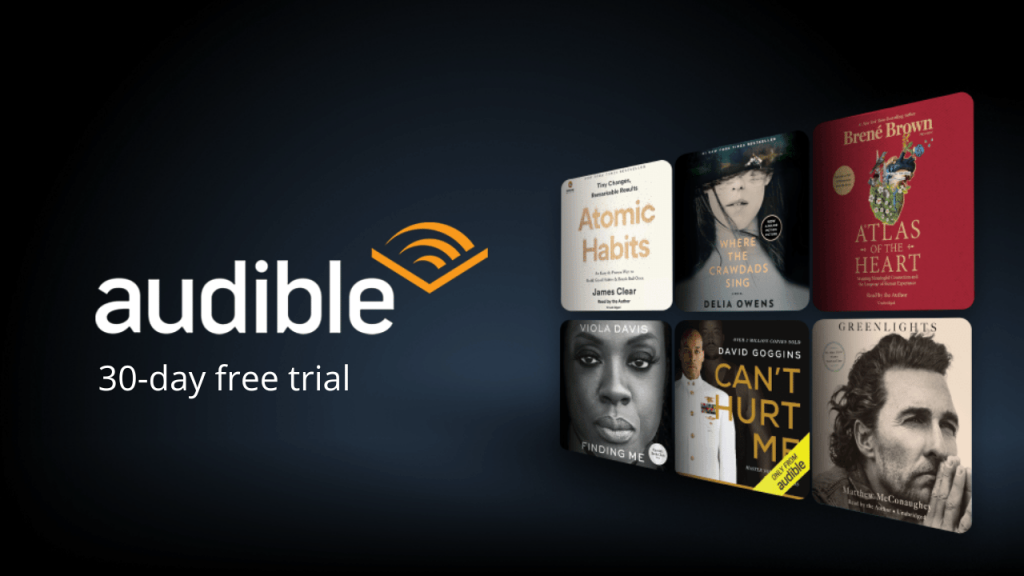 "Science fiction invites the writer to grandly explore alternative worlds and pose questions about meaning and destiny."
― Lawrence Wright, quote from Going Clear: Scientology, Hollywood, and the Prison of Belief
"In the United States, constitutional guarantees of religious liberty protect the church from actions that might otherwise be considered abusive or in violation of laws in human trafficking or labor standards."
― Lawrence Wright, quote from Going Clear: Scientology, Hollywood, and the Prison of Belief
"Miscavige keeps a number of dogs, including five beagles. He had blue vests made up for each of them, with four stripes on the shoulder epaulets, indicating the rank of Sea Org Captain. He insists that people salute the dogs as they parade by. The dogs have a mini-treadmill where they work out."
― Lawrence Wright, quote from Going Clear: Scientology, Hollywood, and the Prison of Belief
"Success in the pulps depended on speed and imagination, and Hubbard had both in abundance. The church estimates that between 1934 and 1936, he was turning out a hundred thousand words of fiction a month. He was writing so fast that he began typing on a roll of butcher paper to save time. When a story was finished, he would tear off the sheet using a T-square and mail it to the publisher."
― Lawrence Wright, quote from Going Clear: Scientology, Hollywood, and the Prison of Belief
"Hubbard mentions an organization he calls SMERSH, a name taken from James Bond novels. Hubbard describes it as a "hidden government …that aspired to world domination!" Psychiatry is the dominating force behind this sinister institution."
― Lawrence Wright, quote from Going Clear: Scientology, Hollywood, and the Prison of Belief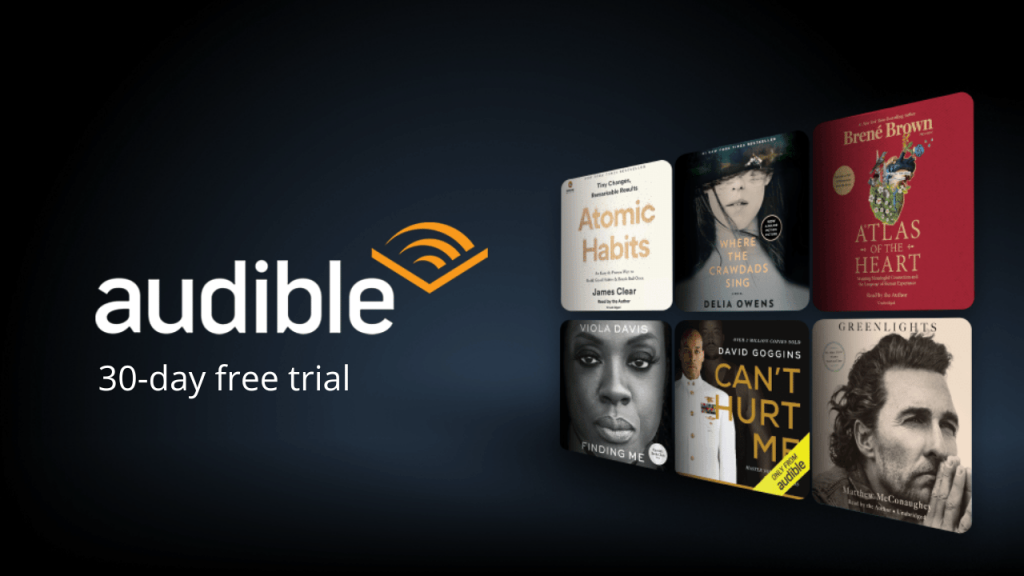 "Maybe it's an insanity test, Haggis thought—if you believe it, you're automatically kicked out. He considered that possibility. But when he read it again, he decided, "This is madness."
― Lawrence Wright, quote from Going Clear: Scientology, Hollywood, and the Prison of Belief
"The ceremony, likely aided by narcotics and hallucinogens, required Hubbard to channel the female deity of Babalon as Parsons performed the "invocation of wand with material basis on talisman"—in other words, masturbating on a piece of parchment. He typically invoked twice a night."
― Lawrence Wright, quote from Going Clear: Scientology, Hollywood, and the Prison of Belief
"The final exercise (according to documents obtained by WikiLeaks—Haggis refused to talk about it) was "Go out to a park, train station or other busy area. Practice placing an intention into individuals until you can successfully and easily place an intention into or on a Being and/or a body."
― Lawrence Wright, quote from Going Clear: Scientology, Hollywood, and the Prison of Belief
"However, twelve former Sea Org members told me that Miscavige had assaulted them; twenty-one have told me or testified in court that they have witnessed one or more assaults on other church staff members by their leader."
― Lawrence Wright, quote from Going Clear: Scientology, Hollywood, and the Prison of Belief
"What is true is what is true for you. No one has any right to force data on you and command you to believe it or else. If it is not true for you, it isn't true. Think your own way through things, accept what is true for you, discard the rest. There is nothing unhappier than one who tries to live in a chaos of lies."
― Lawrence Wright, quote from Going Clear: Scientology, Hollywood, and the Prison of Belief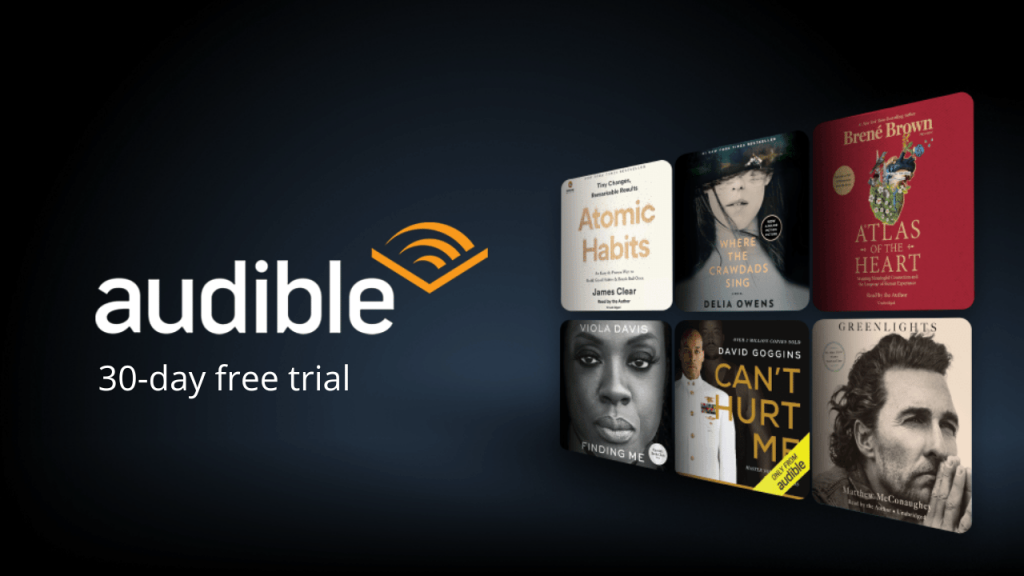 "The trouble with China is, there are too many chinks here."
― Lawrence Wright, quote from Going Clear: Scientology, Hollywood, and the Prison of Belief
"Testosterone blends easily with your own hormones.… You have no fear of what any woman may think of your bed conduct. You know you are a master. You know they will be thrilled. You can come many times without weariness.… Many women are not capable of pleasure in sex and anything adverse they say or do has no effect whatever upon your pleasure. You have no fear if they conceive. What if they do? You do not care. Pour it into them and let fate decide."
― Lawrence Wright, quote from Going Clear: Scientology, Hollywood, and the Prison of Belief
"Sometimes in Hubbard's writings, however, he puts forward what appear to be fantasies of a highly schizophrenic personality. In 1952, for instance, he began talking about "injected entities," which can paralyze portions of the anatomy or block information from being audited. These entities can be located in the body, always in the same places. For instance, one of the entities, the "crew chief," is found on the right side of the jaw down to the shoulder. "They are the 'mysterious voices' in the heads of some preclears," Hubbard said. "Paralysis, anxiety stomachs, arthritis and many ills and aberrations have been relieved by auditing them. An E-Meter shows them up and makes them confess their misdeeds. They are probably just compartments of the mind which, cut off, begin to act as though they were persons."
― Lawrence Wright, quote from Going Clear: Scientology, Hollywood, and the Prison of Belief
"The church claims that the document is a forgery."
― Lawrence Wright, quote from Going Clear: Scientology, Hollywood, and the Prison of Belief
"Scientologists are trained to believe that whatever happens to them is somehow their fault, so much of the discussion in the Hole centered on what they had done to deserve this fate. The possibility that the leader of the church might be irrational or even insane was so taboo that no one could even think it, much less voice it aloud."
― Lawrence Wright, quote from Going Clear: Scientology, Hollywood, and the Prison of Belief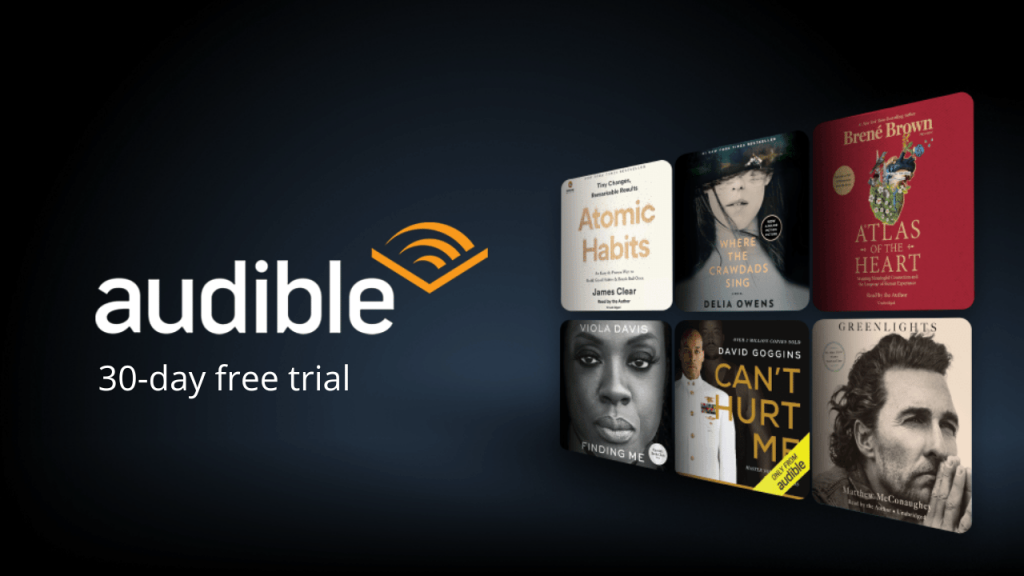 "The Citizens Commission on Human Rights, a lobby group created by the Church of Scientology that runs the psychiatry museum, maintains that no mental diseases have ever been proven to exist."
― Lawrence Wright, quote from Going Clear: Scientology, Hollywood, and the Prison of Belief
"Nothing in American history can compare with the scale of the domestic espionage of Operation Snow White."
― Lawrence Wright, quote from Going Clear: Scientology, Hollywood, and the Prison of Belief
"Xenu and a few evil conspirators—mainly psychiatrists—fed false information to the population to draw them into centers where Xenu's troops could destroy them. "One of the mechanisms they used was to tell them to come in for an income-tax investigation,"
― Lawrence Wright, quote from Going Clear: Scientology, Hollywood, and the Prison of Belief
"THE BRIDGE TO TOTAL FREEDOM is a journey that goes on and on (although confoundingly, in the Scientology metaphor, one moves "higher and higher"—up the Bridge rather than across it)."
― Lawrence Wright, quote from Going Clear: Scientology, Hollywood, and the Prison of Belief
"Never have a felt so keenly the danger of new religious movements and the damage that is done to people who are lured into such groups, not out of weakness in character but through their desire to do good and live meaningful lives."
― Lawrence Wright, quote from Going Clear: Scientology, Hollywood, and the Prison of Belief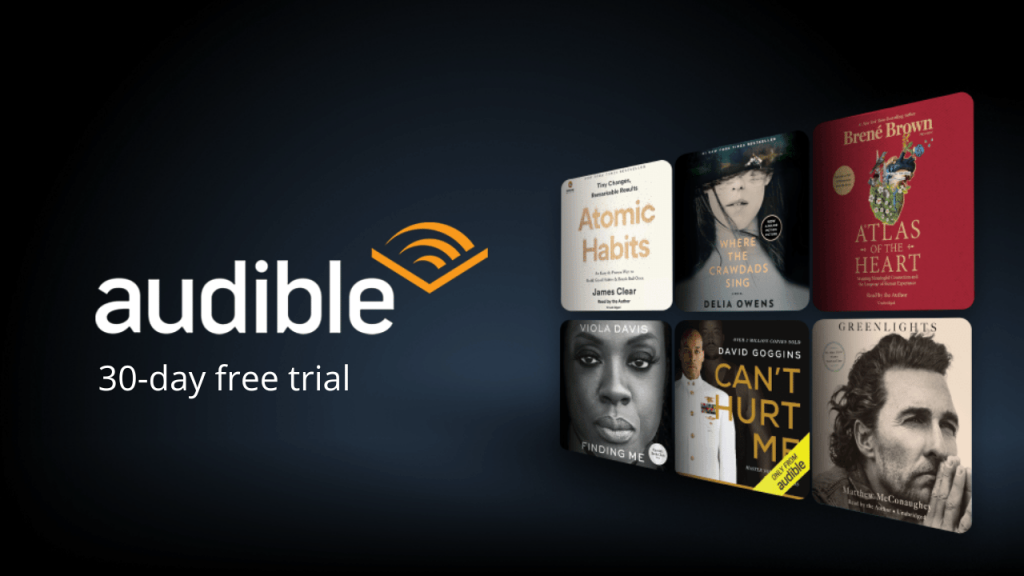 "She confided to Eltringham that she wanted to kill herself in order to stop the suppressive body thetans from taking over her mind."
― Lawrence Wright, quote from Going Clear: Scientology, Hollywood, and the Prison of Belief
"The list of those who told me they had been physically assaulted by David Miscavige: Mike Rinder, Gale Irwin, Marty Rathbun, Jefferson Hawkins, Tom De Vocht, Mark Fisher, Bruce Hines, Bill Dendiu, Guy White, Marc Headley, and Stefan Castle. Those who said they had witnessed such abuse: John Axel, Marty Rathbun, Janela Webster, Tom De Vocht, Marc Headley, Eric Knutson, Amy Scobee, Dan Koon, Steve Hall, Claire Headley, Mariette Lindstein, John Peeler, Andre Tabayoyan, Vicki Aznaran, Jesse Prince, Mark Fisher, Bill Dendiu, Mike Rinder, David Lingerfelter, Denise (Larry) Brennan, Debbie Cook, and Lana Mitchell."
― Lawrence Wright, quote from Going Clear: Scientology, Hollywood, and the Prison of Belief
"This volume probably contains more promises and less evidence per page than has any publication since the invention of printing," the Nobel physicist Isidor Isaac Rabi wrote in his review of Dianetics for Scientific American."
― Lawrence Wright, quote from Going Clear: Scientology, Hollywood, and the Prison of Belief
Video
About the author
Popular quotes
"I was worried I'd scared you off," I said as I slid into the passenger seat. "Being too gay and all." "No—I, er…" He hesitated, and I looked at him sharply. Well, slightly less bluntly, anyway. My head still hurt. "I don't have a problem with you being gay, Jude. I'm…well, I'm into blokes myself." "You are?" I may have squeaked a bit. "But you're so…" Butch, I should have said. And manly, and muscular, and gorgeous, and I bet you're hairy too in all the right places. What came out was, "Straight."
― J.L. Merrow, quote from Slam!
"I remember being impressed that they were carrying hepatitis vaccine—pretty thoughtful, given how many shots those riders were getting."
― Tyler Hamilton, quote from The Secret Race: Inside the Hidden World of the Tour de France: Doping, Cover-ups, and Winning at All Costs
"Delusional or not, maybe if I believe in a better world with enough conviction, and convince others to believe it as well, then it will be real."
― Emilyann Girdner, quote from The Labyrinth Wall
"What I mean is, all the terrible things that happen in fairy tales seem real. Or not real, but genuine. Life is unfair, and the bad guys keep winning and good people die. But I like how that's not always the end of it...Evil is real, but so is good. They always say fairy tales are simplistic, black and white, but I don't think so. I think they're complicated. That's what I love about them."
― Polly Shulman, quote from The Grimm Legacy
"They moved out of Jena early the next morning, with Prince Louis and the rest of the advance guard, for the town of Saalfeld,"
― Naomi Novik, quote from Black Powder War
Interesting books
About BookQuoters
BookQuoters is a community of passionate readers who enjoy sharing the most meaningful, memorable and interesting quotes from great books. As the world communicates more and more via texts, memes and sound bytes, short but profound quotes from books have become more relevant and important. For some of us a quote becomes a mantra, a goal or a philosophy by which we live. For all of us, quotes are a great way to remember a book and to carry with us the author's best ideas.
We thoughtfully gather quotes from our favorite books, both classic and current, and choose the ones that are most thought-provoking. Each quote represents a book that is interesting, well written and has potential to enhance the reader's life. We also accept submissions from our visitors and will select the quotes we feel are most appealing to the BookQuoters community.
Founded in 2023, BookQuoters has quickly become a large and vibrant community of people who share an affinity for books. Books are seen by some as a throwback to a previous world; conversely, gleaning the main ideas of a book via a quote or a quick summary is typical of the Information Age but is a habit disdained by some diehard readers. We feel that we have the best of both worlds at BookQuoters; we read books cover-to-cover but offer you some of the highlights. We hope you'll join us.